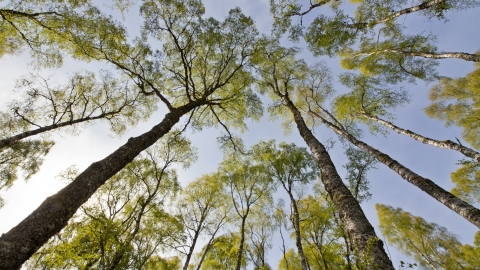 Listen, Feel, Connect...
Location:
Between Buntingford and Royston,
Royston,
Hertfordshire ,
SG8 9RA
Mindfulness practice in the woods...
About the event
Pause, breath deeply, de-stress, listen and feel your way on this woodland and wildlife walk for well-being.
Our modern lifestyles mean we are no longer as connected to our amazing planet as we used to be- much time spent indoors, living in built up areas and wearing shoes all reduce our bond with the natural world. There is a human need for contact with nature, which has such huge capacity to benefit not only our physical needs but our psychological well-being too.
Come with an open mind willing to spend time connecting with yourself through meditation, mindfulness and using breathing techniques whilst being rooted in nature.
About your walk leader:
Kirstie is a Wellbeing Practitioner who believes that life is about balance, uniqueness and simplicity. Having qualified in a variety of holistic therapies, she employs mindfulness and meditation centrally through her work.
Kirstie believes that a holistic and bespoke approach to health and wellbeing is the most effective way to ensure that health remains of primary importance so that we are able to live a fulfilled and happy life.
With the use of holistic therapies, her own experiences, natural foods, dancing, exercise, meditation, nature and creativity, she brings her skill set, strengths and passion to her work within the wellbeing sector. She loves to be able to empower people to live a balanced, creative, passionate and joyful life.
Booking
Price/donation
This event is free to attend. However, as a registered charity, any donations are greatly appreciated. We suggest a donation of £3 per person for members and £5 for non-members to cover our administration costs.
Suitable for
Adults, Beginners