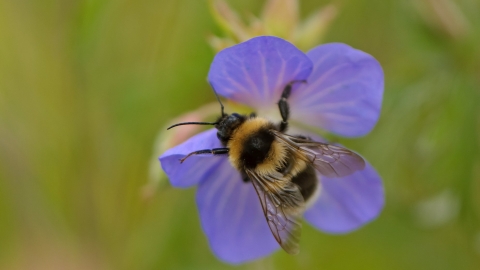 Build a Bee Tower!
Location:
Rickmansworth Aquadrome,
Rickmansworth,
Hertfordshire ,
WD3 1NB
Book
Bring a responsible adult for this family practical day at Stocker's Lake Nature Reserve...
About the event
Did you know that there are more than 250 species of bee in the UK?  They are brilliant, all with fascinating life histories, though many of our bees are slowly (some quickly) disappearing from our environment. 
Help give bees a home by building a brilliant bee tower for those buzzing residents of Stocker's Lake!
All wood and equipment will be provided.                                                                    
Booking
Suggested donation
This event is free to attend. However, as a registered charity, any donations are greatly appreciated. We suggest a donation of £3 per person for members and £5 for non-members to cover our administration costs.
Additional booking information
Children must be accompanied by an adult.

Please book the total number of places required (adults and children)
Suitable for
Families

Affinity Water
Stocker's Lake, Springwell Reedbed and Hilfield Park Reservoir are owned by Affinity Water and managed by HMWT. Affinity Water are working in partnership with the Trust to conserve and enhance their sites for wildlife and so that they are valued, used and enjoyed by their respective local communities.