Join for half price now and support local wildlife from as little as £1.75 a month.
Connect with nature 
As a member of Herts & Middlesex Wildlife Trust, you will not only support wildlife, you can also connect with, learn more about and get inspired by nature.
Join the community
Our local wildlife is facing enormous pressure from habitat loss, development and climate change. Becoming a member is one of the best ways to support wildlife where you live - both on nature reserves and through the Trust's work with landowners, local communities and individuals across the area.
Become a part of this community of like-minded people and help maintain and restore important local wild places now and for future generations.
Please note that this offer is open to new memberships paid via Direct Debit payers only and is not available for Gift Memberships. If you wish to pay for your membership by Credit Card, please visit our normal membership form. Gift Memberships can be purchased via our online shop.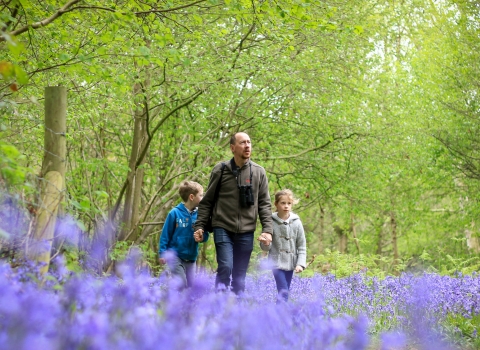 Make 2019 your wild year!
Discover wildlife - explore your area and learn about the wildlife on your doorstep.
Protect wildlife - help restore and care for your your local wild and the wildlife that depend on them. 
Enjoy wildlife - join over 22,000 members helping to create wildlife-rich landscapes throughout Hertfordshire and Middlesex. 
Become a member
What your membership includes
Your membership pack includes:
Wildlife Matters magazine with all the latest news, campaigns and features on wildlife
Nature Reserves Guidebook with tips on when to visit more than 40 reserves
Go Wild events guide for what's on in your area
Herts and Middlesex Wildlife Trust car sticker
If you take out our Family Membership you will also receive:
Wildlife Watch children's magazine with posters
Wildlife Watch membership card and badge
Wildlife Watcher's handbook