Swifts spend nearly their whole life in the air - the eat, sleep, drink, bathe and even mate on the wing. However, they are in trouble.
Since 1995 alone, we have lost more than half of our swifts. Like many other species, swifts have suffered a tragic loss of habitat and nest sites. Traditionally, swifts would nest in open eaves, under loose tiles and holes of our houses, but modern construction techniques are leaving eaves sealed, tiles fitted without gaps and walls built with no holes. Renovations on old buildings are seeing those features removed, taking away crucial spaces urgently needed. 
The swift (Apus apus)
The swift is a fast-flying and distinctive bird with long, curved wings. Contrary to physical similarities, they are not related to swallows and martins. With a wingspan of up to 48cm, swifts are considerably larger than swallows and martins. Swifts spend most of the year in Africa and migrate thousands of miles to England for a very short summer - most birds don't arrive until May and will start making their way back to the south in August. 
How you can help
The reasons for the decline in swift populations are complex and geographically widespread due to their annual migration to Africa, but we do know that they need three main things to ensure their success:
Plenty of flying invertebrates to eat mid-air
Safe migration routes
Long-term nesting sites
All of these amount to a connected and rich environment for wildlife, a Living Landscape that allows wildlife to flourish across the country. Here's what you can do in your home and community to help your local swifts:
1. Gardening for wildlife
All our gardens combined are bigger in size than all of The Wildlife Trusts' nature reserves so wildlife-friendly gardening is always a good idea. There are a few simple steps you can take to provide food sources and roost places for wildlife - this will not only benefit swifts, but also other birds as well as bats and hedgehogs.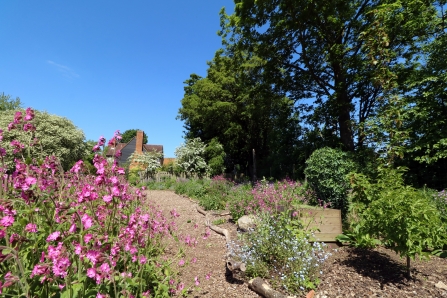 2. Preserve existing nest sites
Swifts return to the same nest site year after year and can take a long time to establish a new site if their favoured places disappear due to building work, demolition or blocked access. If you know that swifts are nesting in your building, it's important to maintain access so that returning swifts are not driven away. They can live for around twenty years so that can mean many successive visits.
Swifts are trouble-free tenants and it's a joy to watch their aerial stunts.
3. Create new nest sites
If you have a wall that's at least five metres tall, with a clear flyway in front, then you could install a swift box or brick onto your own home. Modern houses are often nook-and-cranny-free, but there are many designs of swift box that can be installed to replace these once-common nest sites and encourage swifts back to your neighbourhood. 
As swifts spend much of the year in southern Africa and are only in the UK from late April to August, they only spend about 10 to 12 weeks in their nests. Unlike other birds, they don't usually leave piles of droppings under their nest places, so they're incredibly trouble-free tenants.
4. Help in your community
Swifts have inspired many people to come together to help those fascinating birds. Across the UK, around 90 local groups are taking action for swifts, among those are groups in Tring and Hertford. Those run surveys to find breeding sites, work to prevent nesting holes from being blocked, install nest boxes and raise awareness within their communities. Join or establish a local swift group or become a member of your local Wildlife Trust to support your local swift population and other wildlife on your doorstep.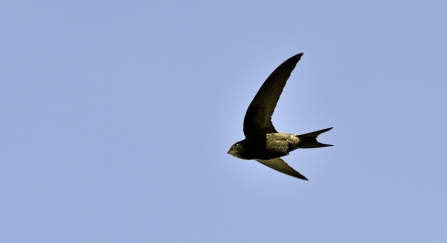 What the Trust is doing
Herts and Middlesex Wildlife Trust has been working together with local councils, including Stevenage and Dacorum, to fit nest boxes for swifts on social housing and the Trust's own office in St Albans has seen the installation of several swift boxes. Beyond the direct action on a local level, the Trust is working hard to create a Living Landscape - a wilder Hertfordshire and Middlesex in which wildlife and people can thrive together.