We are living through a climate and nature emergency and the two are undeniably linked. To create a wilder future, we need to combat climate change. 
The rising temperature of our climate will have detrimental effects on wildlife. It is now estimated that global warming of 1.5°C above pre-industrial levels could be reached by 2030. 
An uncertain future for wildlife
The global-scale change in weather patterns has already had an effect on wildlife across the world. Longer, drier summers and milder, wetter winters will mean that species living in and visiting the UK will need to adapt. In Hertfordshire, our already-stressed rivers and wetlands are drying out as we experience hotter summers accompanied by limited winter rainfall, which is directly impacting the wildlife that depends on those habitats. This is in addition to the already major declines that wildlife has experienced over recent decades.
Whilst we cannot predict exactly how wildlife will be affected by climate change, we do know that most animals and plants require certain conditions within their habitats to survive, and rapid changes to these habitats will undoubtedly have a drastic effect.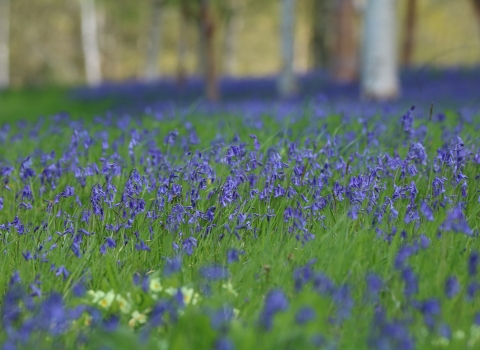 Goodbye bluebells?
As the temperatures rise, woodland trees are coming in to leaf earlier. Spring woodland flowers such as bluebells rely on the small window of time before these trees come into leaf to grow. As this period gets shorter, these flowers will struggle to survive if they cannot adapt as quickly and we could see the loss of our iconic bluebell woodlands.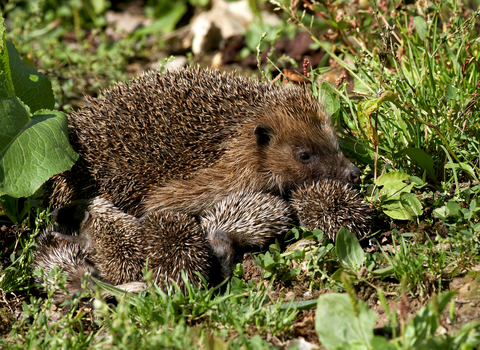 Changes in wildlife distribution
We have already seen species such as dragonflies spread from Southern Europe to the UK as the climate warms. Animals that require colder weather to survive, particularly mammals which hibernate, will suffer from delayed winters and early onset summers.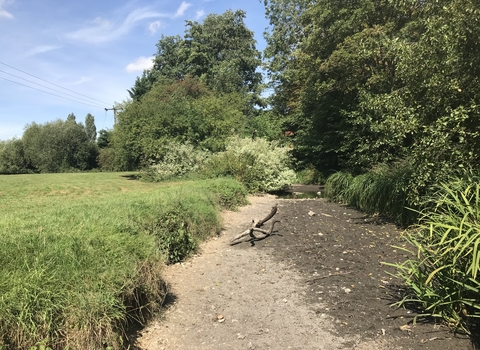 Destruction to habitats
In Hertfordshire, we have already seen our precious chalk streams dry out in the hotter summers of the last few years. Chalk streams are habitats for watercress, water voles, brown trout and so many more wild species. Without the water, these species cannot survive. 
What are we doing? 
We know that our work at the Trust isn't without its own climate impact. We are committed to finding ways to reduce our carbon output through efficient use of our vehicles and tools and through a changing office less dependent on energy consumption. All our actions, no matter how small, can make a difference. 
Caring for wildlife in a changing climate
Climate change is a reality and one that we must factor into our future management plans. Our conservation teams are working on fully understanding and mitigating the changes occurring to habitats on nature reserves and in the wider countryside. These are often complex issues and different solutions may be needed in different places. 
Our wildlife, our future
As a movement, The Wildlife Trusts stand united with all those who share our belief that nature's recovery will contribute hugely to combating climate change. We believe that:
We must come together to restore our habitats on a landscape scale and bring our seas back to life if wildlife is to thrive again.
It's time to accelerate action on the climate crisis by restoring our natural world, through the creation of living landscapes that have proven benefits in capturing carbon from the atmosphere.
It's time for new laws that will truly give nature and people a safe and healthy future
Read The Wildlife Trust's latest report, Let nature help, on how nature's recovery can support our fight against human-accelerated climate change: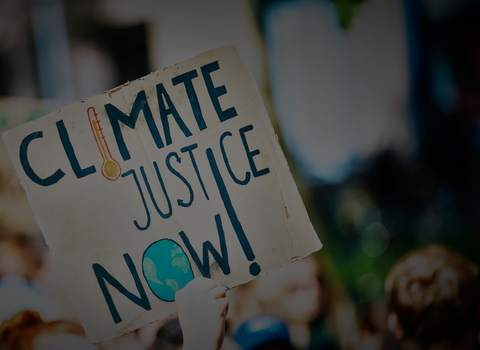 We can all combat climate change
We can all take small steps to reverse the effects of climate change. Using less water, changing our diet and reducing the amount we use our cars are all actions we can take to support our planet and the wildlife living here.
Find out what you can do