Help us buy and care for Astonbury Wood
Protect this wonderful ancient woodland for the future
Astonbury Wood is a magical place. An ancient woodland bursting with life, sitting just a few miles from the heart of Stevenage. We need your help to protect it. 
This wonderful ancient woodland has existed for hundreds of years and is home to an incredible community of animals, plants and fungi.  We have a rare opportunity to purchase the site and ensure this irreplaceable woodland and the wildlife that calls it home is protected for years to come.
We need your help to raise £104,000 by July, to buy this woodland and secure its future for wildlife.
Donate today and help protect Astonbury Wood.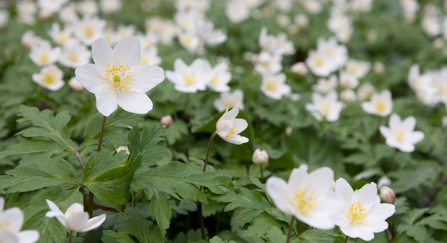 An ancient wild place
This woodland is a wonderful place for both people and wildlife. Located near the town of Stevenage, it is a vital refuge for people to escape their busy everyday lives and benefit from getting close to nature.
With its sweeping bluebell carpets, choirs of songbirds, small stream and ponds, this woodland is one of the richest habitats in Hertfordshire. An essential home to rare, threatened and treasured wildlife like our English bluebells, bats, birds and beetles.  
Ancient woodlands like Astonbury were once widespread throughout the country, but now only a fraction remain and those that do are in desperate need of protection and careful management.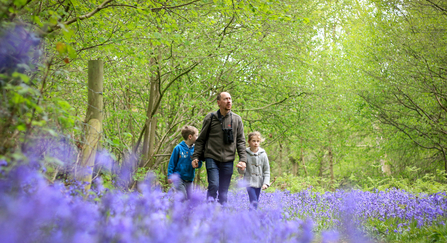 Our vision for Astonbury Wood
We want this woodland to continue to be an amazing place for both people and wildlife. With your help, our expert team of staff and volunteers will be able to care for this beautiful woodland and the unique wildlife that calls it home. Ensuring everyone can enjoy this wild place for years to come.
Donate today and help protect this woodland for both people and wildlife. 
Astonbury Wood Map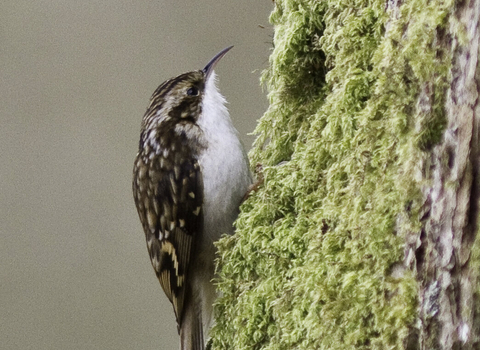 30 by 30
This opportunity to protect the future of Astonbury Wood has come at a vital time. A time when we are facing a climate crisis and our wildlife is disappearing at an alarming rate. Together we need to protect 30% of land and sea by 2030 to tackle these critical issues. But we must act now. Woodlands like Astonbury are an important carbon store and home to thousands of species. By donating today and protecting Astonbury wood, you can make a difference and protect more land for wildlife and together we can reach this goal. 
Donate today and help protect Astonbury Woods for the future
Protect Astonbury Wood today
Give this ancient woodland a bright future
FAQs
What will my donation be spent on and can I Gift Aid my donation?

Herts & Middlesex Wildlife Trust needs to raise £104,000 by end of July in order to purchase the woodland from the current owners, and ensure the future protection of the site.  We have already had our proposal to buy the lease agreed in principle by the landowners.

Contributions to this appeal will be used to cover all the costs of purchasing the lease, site safety and infrastructure work and our ongoing management of the woodland. 

The Trust will continue to raise funds for the site and our activities through applications for grants and other local fundraising opportunities.

You can Gift Aid your donation. You will prompted on the donation form to confirm whether you are eligible for Gift Aid.
What will happen if you don't raise all the funding you need?

If we do not raise all the necessary funds by the end of July, our Trustees would decide whether the cost of buying and managing the land can be met from financial reserves.  If we are able to cover the shortfall in this way then we would secure the purchase of the land but we would have less money to spend on managing our existing nature reserves in the years to come.
What if you raise more than the target funding?

Any excess funds raised will be used to care for other Herts & Middlesex Wildlife Trust nature reserves.
What will happen to my donation if the Trust is unable to purchase the lease for Astonbury Wood?

The Trust's proposal has been accepted in principle by Hertfordshire County Council.  We can therefore see no reason why we will not be able to complete the purchase of Astonbury Wood if we reach our campaign target.

However, in the event that the proposed sale is unable to be completed, donors will be contacted by the Trust and given the option for their donation to be refunded, or they will be able to reallocate their support to the Trust's existing nature reserves.
Will there be public access to Astonbury Wood?

Yes, there are already established walking routes through the wood and these will be maintained. We hope to provide new signage and information to help visitors learn about the wildlife at the site. Some areas of the wood are more vulnerable to damage and may need protection – for example to avoid trampling of bluebells and other woodland flowers.