Colne Valley - a landscape on the edge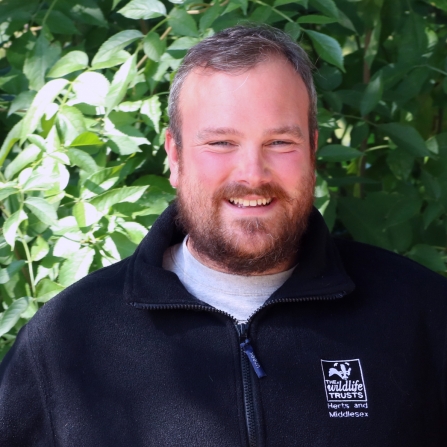 Colne Valley - A landscape on the edge comprises two projects, both of which are managed by Gavin Bennett, the Trust's Colne Valley Rivers & Wetlands Officer.
Gavin is an ecologist and has worked with Berkshire, Buckinghamshire and Oxfordshire Wildlife Trust (BBOWT) before joining the Trust.
Preventing water voles from becoming extinct
Water vole distribution has declined dramatically. There has been a 30% decline in the places where these river mammals once lived across England and Wales during the survey period 2006 - 2015. Water Voles are now restricted to one area in the Colne Valley – Frays Farm Meadows west of Uxbridge. This project aims to secure the future of the highly-threatened water vole in the Colne Valley through surveying, planning and habitat enhancement around this stronghold.
This will be achieved through extensive survey work within the valley and through advisory work with local landowners and managers. Survey results will be fed into a habitat action plan from which practical improvements will be identified and implemented. Volunteers will be trained in water vole ecology and survey techniques as well as in American mink monitoring and control.
Update autumn 2019
Around 50% of the River Colne has been surveyed for water vole presence, with further surveys planned. A number of volunteers have also been trained in survey techniques during a visit to Fray's Farm Meadows Nature Reserve. Liaison work with landowners and managers in ongoing to achieve access for survey and secure mink monitoring sites.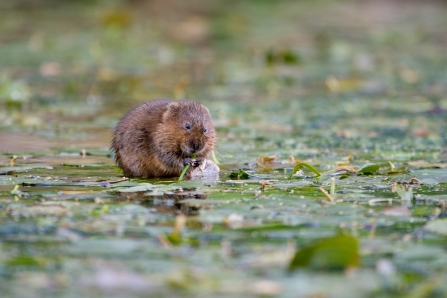 Angling and nature conservation
This project is hosted by Herts & Middlesex Wildlife Trust working in conjunction with the Colne Valley Fisheries Consultative. It aims to achieve integrated management of fisheries which balance providing satisfying angling opportunities with conserving and increasing biodiversity to the benefit of the wider Colne Valley. An accredited training programme will be provided for fishery managers in the valley, covering topics like fisheries management and wetland ecology; subsequently, long-term management plans will be drawn up for the sites involved. These sites will be surveyed to establish their potential for wildlife and practical works identified in the management plan will be undertaken both by volunteers and contractors.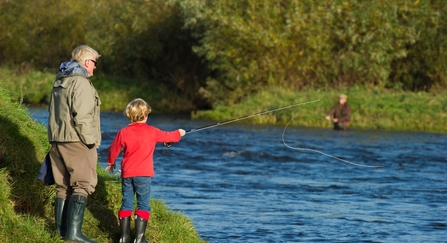 More information
The project is funded through a wider £2.5m fund made up of National Heritage Lottery Funding and local funding made available for the 'Colne Valley – a landscape of the edge' partnership that brings together wildlife organisations, local authorities, and water companies, led by community charity Groundwork South.