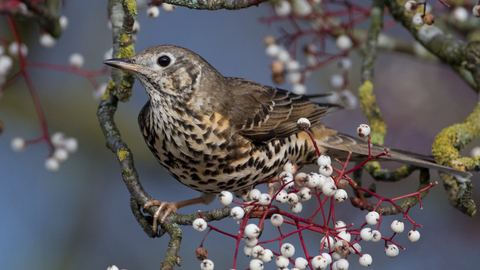 Scientific Naming for Beginners - Online
Location:
Online,
In your home
Book
An introduction to scientific naming and how it is used to identify species...
About the event
Have you ever wondered why everything has two names – the common one we usually use in everyday life, and a scientific one, usually made up of two (or more) Latin words?  Do you find the scientific way of naming species daunting? 
Join us to discover the simple rules that are used to name animals and plants.  Learn how taxonomy is used to classify species - based on the common traits and their evolutionary history.  This short talk will give you the confidence to learn the scientific names of common species and how to use them.
Presenter: Dave Willis, People and Wildlife Officer, Herts and Middlesex Wildlife Trust
Suitable for adults and older children.
Requirements
The webinar platform (Demio) does not require a download and you can view the workshop from your laptop, tablet or mobile device (laptop is recommended for the easiest viewing experience).  You will not be visible at any time and can interact and ask questions through the chat function.
Recommended minimum download speed of 1mbps.
If you miss the event it will be made available afterwards to view as a replay to registered participants only.
Booking
Suggested donation
Suggested donation £5 per registration.
Additional booking information
Only register once per device being used (can have multiple people watching!)
Suitable for
Adults, Beginners