This winter our Reserves Team and volunteers will be working hard to care for Hertfordshire's fens. Please help to support their work by donating today. 
Hertfordshire's fens are a unique and much-needed habitat – they provide a home for wintering wetland birds such as snipe, shelter and food for mammals like our endangered water vole and habitat for moths like the vulnerable wainscot as well as many insects, frogs, newts, grass snakes and plant life.
Unfortunately fens are now extremely rare with an area equivalent of around 100 football pitches left in Hertfordshire. We need to care for them. The Trust cares for four areas of fen habitat - at Rye Meads, Thorley Wash, Purwell Ninesprings and Blagrove Common. This winter we will be working hard to maintain and enhance these habitats through scrub clearance, reed cutting and conservation grazing.
Watch our fen appeal film below.
We must act now to ensure these habitats are preserved for future generations. Please help us to conserve these precious habitats and the wildlife that call them home by donating to our fen appeal.
Fens should have waterlogged or damp conditions throughout the year, but throughout the UK many are poorly managed, drained of water for peat extraction, farmland and developments, resulting in this wildlife-rich habitat being lost.
The time to act is now. This year's summer drought means our reserves team's vital conservation work is now more important than ever – especially for delicate wetland habitats like our fens. Our work must take place this winter if we are to ensure our fens are managed to keep them as the wildlife rich habitats they are meant to be. It is only with your support, that this work is possible.
Fen wildlife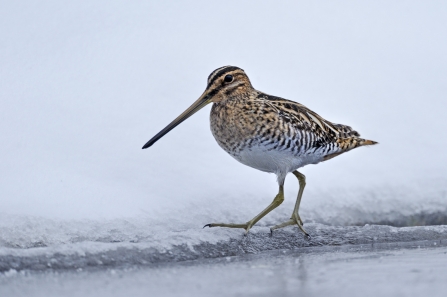 Snipe require very specific habitats to be able to thrive – too wet and they can no longer breed, too dry and they can no longer forage for food. They need clear areas with wet mud to feed on worms and invertebrates, and tussocky vegetation to nest in and hide from predators.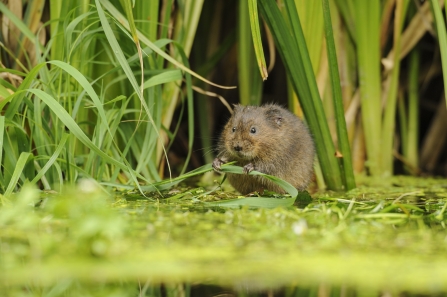 Water voles are the fastest-declining mammal in the UK; 95% have been lost in the last century and they are now restricted to only a few key sites in Hertfordshire. They rely on ditches and ponds to dig their burrows and on wetland plants such as sedges and rushes for food and cover from  predators. Hertfordshire's fens provide an ideal habitat.
The fen wainscot moth is a very local and vulnerable resident species as its habitat is so scarce. The caterpillars live within the stems of reeds and the conservation of fen habitats is the key to retaining this species in Hertfordshire.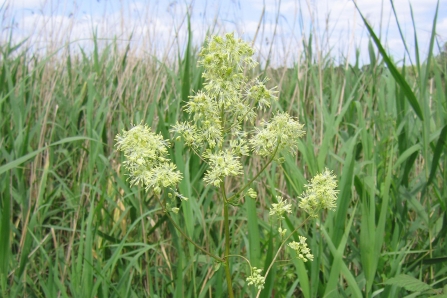 Meadow rue is a typical fen plant and needs the long-established peaty soils of the fen to thrive. This rare plant has declined substantially in the last century and continues to decline in Hertfordshire.
Please help support snipe, water voles and the wide variety of other wildlife that rely on fens.