Hertfordshire Year Of Physical Activity
2018 is the Hertfordshire Year of Physical Activity (HertsYoPA18) and Herts and Middlesex Wildlife Trust will be joining a number of other organisations 'in support of making Hertfordshire the most active county.'
Approximately one in every five adults in Hertfordshire currently does less than thirty minutes of activity per week, and it is hoped that the opportunities for participating in large scale events will help to improve this statistic. 
There are so many benefits from being more active in your daily life, with opportunities to widen the circle of your friends, to feel better and to improve your health.  "Move more to feel great!" 
Each month there will be a different theme, from walking to dancing.
YOPA monthly themes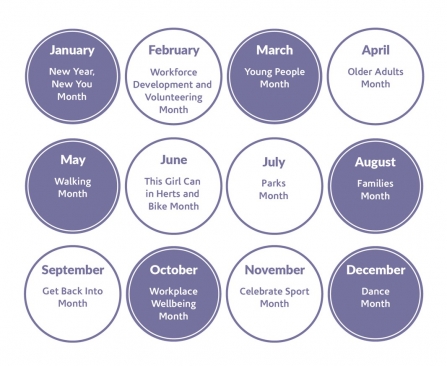 Hertfordshire Year Of Physical Activity Newsletters