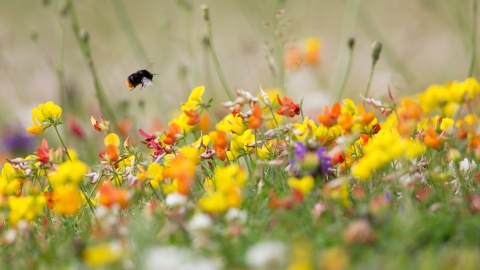 Dave Goulson "The Garden Jungle" Talk and Book Signing
Location:
Sandpit Theatre,
The Ridgeway,
St Albans,
Herts,
AL4 9NX
Book
Join us for an entertaining evening talk from renowned author of "A Sting in the Tail" and founder of the Bumblebee Conservation Trust, Professor Dave Goulson.
About the event
Professor Dave Goulson will be delivering an entertaining talk about the issues raised in his new book "The Garden Jungle: or Gardening to Save the Planet".
He will explain what lives in our compost piles, behind our trees' bark and beneath our lawns and then will use those small creatures to explain entire ecosystems. Issues will be discussed such as how bee-friendly are the supposedly bee-friendly plants sold in our garden centres and nurseries? And should you use peat rather than compost, and if not why not? Why do urban bee hives often produce more honey than those in the countryside? And what are the repercussions of using lawn treatment chemicals on your lawns, or of encouraging garden areas to turn into natural meadow?  
For anyone who has a garden, and cares about our planet, his new book is essential reading - come along to meet the author, purchase the book and learn more.
"The Garden Jungle: or Gardening to Save the Planet", is due for publication in July 2019 and Prof Goulson will be signing copies of his new book which are available to purchase in advance (limited numbers will also be available to purchase on the night).
Doors at 7pm
Talk begins at 7.30pm (45 minutes with time after for questions and book signing)
Sandpit Theatre is fully accessible and has a small cafe/bar available on the night.
Booking
Price
General Admission - £10
Concessions (seniors, students, under 12s or registered disabled) - £8
Additional booking information
Suitable for adults and older children.

Please note the theatre has unreserved seating so please arrive early. We cannot guarantee seating together but will do everything we can to accommodate everyone on the night.
Suitable for
Adults, Experts, Beginners
Know before you go
Wheelchair access
Venue has wheelchair access
Parking information
Limited free parking at venue and free parking on nearby roads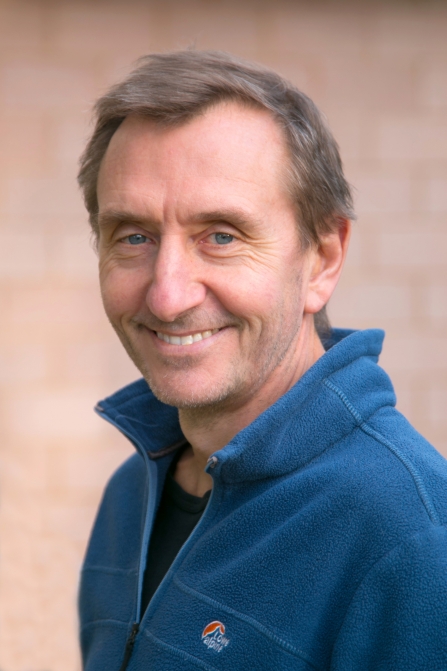 Dave Goulson is Professor of Biology at University of Sussex, specializing in bee ecology. He has published more than 290 scientific articles on the ecology and conservation of bumblebees and other insects. He is the author of "Bumblebees; Their Behaviour, Ecology and Conservation", published in 2010 by Oxford University Press, and of the Sunday Times bestseller "A Sting in the Tale", a popular science book about bumble bees, published in 2013 by Jonathan Cape, and now translated into fourteen languages. This was followed by "A Buzz in the Meadow" in 2014, "Bee Quest" in 2017, and "The Garden Jungle" in 2019. Goulson founded the Bumblebee Conservation Trust in 2006, a charity which has grown to 12,000 members. He was the Biotechnology and Biological Sciences Research Council's Social Innovator of the Year in 2010, was given the Zoological Society of London's Marsh Award for Conservation Biology in 2013, was elected a Fellow of the Royal Society of Edinburgh in 2013, and given the British Ecological Society Public Engagement Award in 2014. In 2015 he was named number 8 in BBC Wildlife Magazine's list of the top 50 most influential people in conservation.