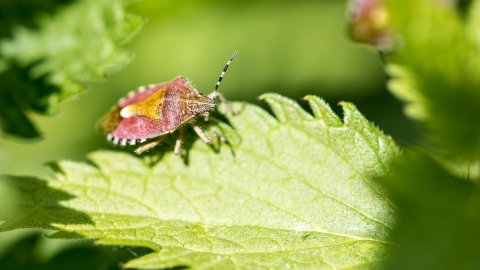 Photographing Nature Workshop
Location:
St Albans,
Grebe House
St Michael's Street,
St Albans,
Hertfordshire,
AL3 4SN
Book
Learn how to capture creative images of nature...
About the event
This workshop for keen photographers focuses on techniques in use of the camera and, understanding of image composition to achieve creative images of nature.
How to set up your camera and the best techniques for taking nature shots
Use of ISO to control shutter speed
How to correctly expose your images
How good composition can transform your shots
The range of available camera technologies and accessories
The technical elements of creative images – aperture, shutter speed and image chip sensitivity
The effect of different lenses on creating an image
The discretionary use of the composition guidelines, such as the 'rule of thirds'
Different forms of natural light and how to use these to create images
Focus for sharp subjects and how to set the correct aperture to give a blurred background to your images
The use of composition elements of making an image – line, shape, form, texture, pattern and colour
Applying these techniques for taking images of close-up images of nature
Itinerary
9.45am - 10am  Arrive, tea and coffee available
10am – 12pm     Presentation
12pm – 2pm       Lunch and outdoor session
2pm – 4pm        Review and discuss images, final round-up
The morning session is an indoor presentation and discussion covering the points above. 
The lunchtime break of two hours will afford enough time to explore Grebe House's wildlife garden and Verulamium Park, or the nearby Gorhambury Estate, and put into practice the techniques learnt during the morning session. 
Lunch can be purchased in one of the many nearby pubs or cafes or you are welcome to bring your own packed lunch.
The afternoon session will be a chance to review the images everyone has captured during the lunch break and learn from them.  The last session of the workshop describes guidelines for image composition and their use in taking creative images of nature.
About your Tutor: Mike Perry
Mike is an enthusiastic amateur photographer, with a particular interest in nature and landscape photography. When doing nature photography he tends to macro photography, attracted by the inner detail this can reveal.
Mike has been Chairman of Tring & District Camera Club and recently set-up a Photography Group as part of the University of the Third Age (U3A).
In his workshop Mike underlines that the best camera by far is the one you have with you. What matters in an image is its composition and storyline, not the specification of the camera that captured the image.
 
Booking
Price
£39 per person

Additional booking information
Suitable for adults and older children (14+)
Refunds given up to 14 days in advance of the event - after this time, regrettably we cannot offer refunds.
Proceeds from this event will go towards supporting the work of Herts and Middlesex Wildlife Trust.
Suitable for
Beginners
Know before you go
Wheelchair access
Venue has no wheelchair access
Parking information
NCP car park - charges apply