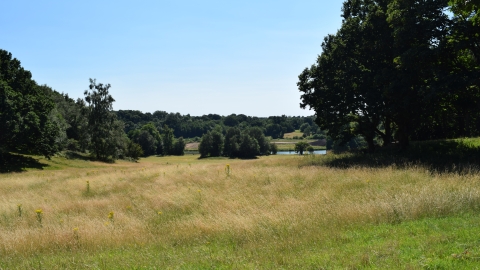 Easy Access Oak Walk
Location:
Panshanger Park,
B1000,
Hertford ,
SG14 2NA
Book
A shorter walk to the "Panshanger Great Oak" for those that find the walk from Thieves Lane car park too far.
About the event
Join volunteer David Neal for a fascinating stroll from the site of the Panshanger Mansion, find out about some of the people who lived, visited, or were associated it, take in Repton's landscape, hear about his work at the Park and, of course, visit the magnificent "Panshanger Oak".
In 1879, on the 18th December, the 7th Earl hosted a ball on the occasion of the Duke & Duchess of Teck's visit to Panshanger. (The Duke & Duchess were the parents of Victoria Mary, later Queen Mary) Find out more about the arrangements for the carriages, how the staff were paid, and how the driveways were lit.
Parking will be available close by at the Panshanger House site.
Booking
Suggested donation
This event is free to attend. However, as a registered charity, any donations are greatly appreciated. We suggest a donation of £3 per person for members and £5 for non-members to cover our administration costs.
Suitable for
Adults
Panshanger Park
Panshanger Park is owned and managed by Tarmac who are working in partnership with Herts and Middlesex Wildlife Trust (HMWT) to open up the historic landscape to the public. The partnership is working in consultation with a range of stakeholders to highlight and protect the many wonderful attributes of the park - from the varied wildlife to the rich history of the grounds and the stunning landscape.