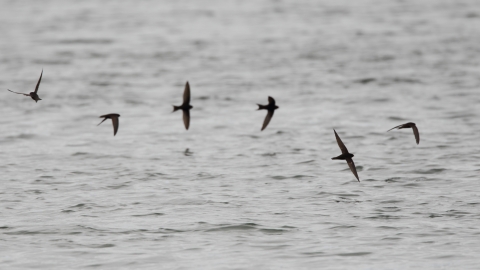 Helping Hertfordshire's Swifts - Online
Location:
Online,
In your home
Book
Learn about the wonderful swift and how you can help them locally...
About the event
Swifts spend nearly their whole life in the air - the eat, sleep, drink, bathe and even mate on the wing. However, they are in trouble.  Since 1995 alone, we have lost more than half of our swifts. Like many other species, swifts have suffered a tragic loss of habitat and nest sites. Learn what work is being done in Hertford and further afield to reverse this loss by providing new habitats and encouraging them to breed and thrive in Hertfordshire.
There will be plenty of opportunities to ask questions!  
Presenter: Jenny Rawson, Senior Reserves Officer, Herts and Middlesex Wildlife Trust
Suitable for adults and older children.
Requirements
The webinar platform (Demio) does not require a download and you can view the workshop from your laptop, tablet or mobile device (laptop is recommended for the easiest viewing experience).  You will not be visible at any time and can interact and ask questions through the chat function.
Recommended minimum download speed of 1mbps.
If you miss the event it will be made available afterwards to view as a replay to registered participants only.
Booking
Suggested donation
Suggested donation £5 per registration.
Additional booking information
Only register once per device being used (can have multiple people watching!)
Suitable for
Adults, Beginners