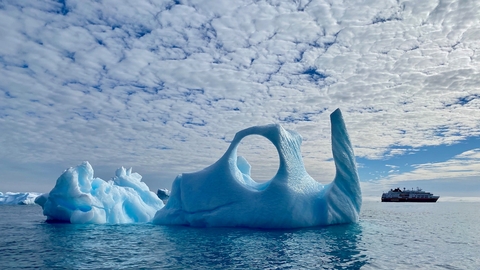 Mid-Herts Local Group Present: Antarctica and Beyond - Online
Location:
Online,
In your home
Book
Join volunteers from the Trust's Mid-Herts Local Group for a fascinating talk about a journey to one of the world's truly wild places.
About the event
Seeking out wild places and their natural inhabitants has been a lifelong passion for Robin Cole. He will take you on one of his most memorable adventures a journey which took him to the Falkland Islands South Georgia (Serengeti of the South!) and finally the Antarctica peninsula. The icy landscapes and resilience of the creatures that call these places home is simply breath-taking. 
There will be plenty of opportunities to ask questions. 
Presenter: Robin Cole, Volunteer, Herts and Middlesex Wildlife Trust 
Suitable for adults but all welcome.  
Technical Requirements
The webinar platform (Demio) does not require a download and you can view the workshop from your laptop, tablet or mobile device (laptop is recommended for the easiest viewing experience).  You will not be visible at any time and can interact and ask questions through the chat function.
Recommended minimum download speed of 1mbps.
If you miss the event it will be made available afterwards to view as a replay to registered participants only.
Booking
Suggested donation
Suggested donation £5 per registration.
Additional booking information
Only register once per device being used (can have multiple people watching!)
Suitable for
Adults, Beginners
Online Event Guidance Notes