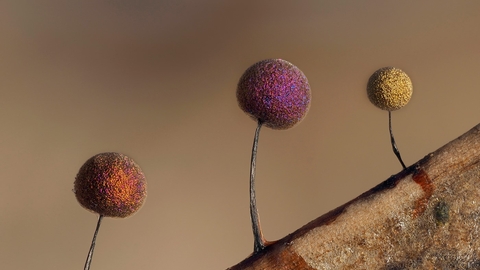 Mid-Herts Local Group Present: It's a Small World - Macro Photography
Location:
Online,
In your home
Book
Discover the small world of ultra-macro nature photography...
Event details
Date
About the event
Join us for a fascinating insight into the world of ultra-macro nature photography...
Andy Sands will take you on a journey through his macro photography of local, small things that he has concentrated on since the first lockdown last year. With life having been turned so upside down by a very small thing, a virus, he wanted to explore other often unseen small worlds that are all around us and also affect our lives as part of the wider ecosystem. In a world where we hear a lot about biodiversity and wildlife most people forget that most biodiversity is tiny and often overlooked but is the key to all ecosystems.
About Andy Sands:
Andy Sands is an award winning wildlife photographer who specialises in outstandingly high quality macro photography. Recently he has developed a system which reaches beyond the standard limitations of macro allowing us an insight into nature previously invisible without a hand lens. You will be stunned by the quality of his results and his ability to seek out subjects that we don't even know are under our feet.
Aimed at adults but all ages welcome!
Technical Requirements:
The webinar platform (Demio) does not require a download and you can view the workshop from your laptop, tablet or mobile device (laptop is recommended for the easiest viewing experience).  You will not be visible at any time and can interact and ask questions through the typed chat function.
Recommended minimum download speed of 1mbps.
If you miss the event it will be made available afterwards to view as a replay to registered participants only.
Booking
Suggested donation
Suggested donation £5 per registration
Additional booking information
Suitable for adults and older children.

Only register once per device being used (can have multiple people watching!)
Suitable for
Adults, Experts, Beginners