Are you looking for a way to challenge yourself this year, or maybe just to try something a little different? Taking part in a challenge event is a great way to get fit, have fun and raise vital funds for your local wildlife - and we'll help support you every step of the way. Take a look at some of our exciting events below and help protect local wildlife today. 
If you already have your own event organised set up your fundraising page or contact us at fundraising@hmwt.org or call us on 01727 858 901 to help you get started on your fundraising journey.  If you raise over £20 you'll also get a free Herts & Middlesex Wildlife Trust T-shirt!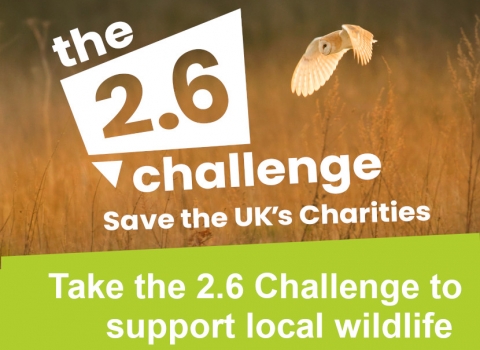 Take the 2.6 Challenge
Doing 26 star jumps? Walking 26,000 steps? Running 2.6km? What will your challenge be to support local wildlife? 
Get involved here
Other Events in 2020