Herts and Middlesex Wildlife Trust are delighted to be working in partnership with Home Farm Glamping again in 2021.  Home Farm Glamping will be donating £3 for every booking to Herts and Middlesex Wildlife Trust, whilst helping guests to experience local wildlife and enjoy the surrounding area during their stay.
The local glamping site is located on the edge of Greater London and is set in 150 acres of fields and woodland. Together with the Trust, Home Farm Glamping will deliver wildlife activities to help big and small glampers discover their wild side. The activities include:
On-site events led by the Trust's wildlife experts
Wildlife discovery activities such as egg box scavenger hunts, spotter sheets and a nature diary to take home
Furthermore, Herts and Middlesex Wildlife Trust will help Home Farm Glamping manage their land for wildlife.
Like us, Herts and Middlesex Wildlife Trust believe that wildlife should be able to thrive alongside our everyday lives. We believe our partnership will create a joint effort to protect the precious land our family have lived on for over 400 years and encourage our guests to get the very best out of their stay.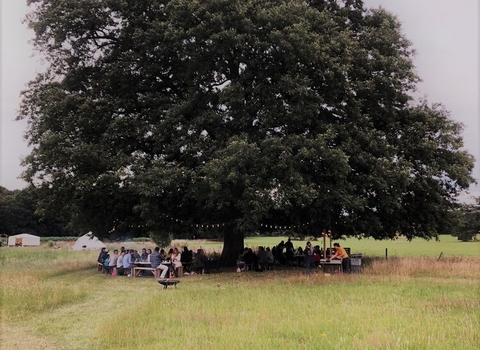 Home Farm Glamping
London's nearest glamping site is located in farm land in Elstree just five minutes from the end of the Jubilee and Northern Lines. Relax and reconnect with nature and each other on a mid-week or weekend glamping breaks. They also host corporate retreats, private gatherings, and gourmet supper clubs.
Find out more