Our livestock help to create homes for wildlife. Please help us to care for 'nature's engineers' by donating today. 
Livestock are vital to habitat management at our reserves: they remove vigorous grass and scrub, allowing rare plants to flourish, and create bare ground and dung which together provide food and homes for wildlife such birds, bees and other insects.
The Trust's team of cows, sheep and pigs help us to manage our nature reserves in a sustainable manner.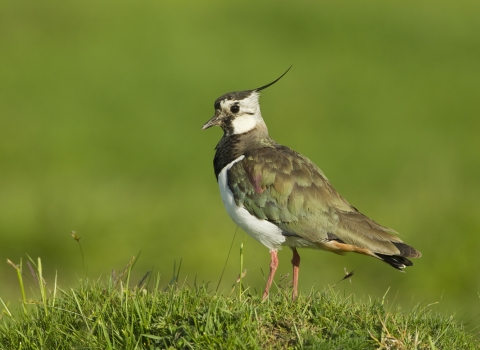 Snuffling pigs make a home for lapwings
Lapwing numbers in the UK have dropped by 80 per cent since 1960, and in Hertfordshire alone, breeding numbers have declined by 25%. In the UK they are on the "red list", meaning they are a high priority species requiring urgent action. Lapwings need a mosaic of habitats for nesting and for chick rearing; roughly grazed meadows and wetland are favoured. Our pigs at Amwell act as 'living diggers' rooting in the soil with their snouts. This habitat created by the pigs provides the perfect home for the lapwing. It breaks up thick vegetation and creates bare ground for them to nest on whilst maintaining soft, wet mud for the chicks to feed from.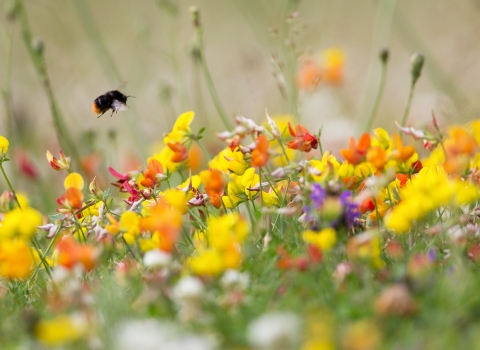 Nibbling sheep help buzzing bees
Over 97% of wildflower meadows have been lost in the UK due to changes in land management and the decline of traditional grazing. Without grazing, woody scrub and vigorous grasses quickly encroach on these grasslands outcompeting the wildflowers and smaller, slow-growing species – a vital food source for our bees. At Aldbury Nowers, our hardy Shetland and Herdwick sheep are keeping scrub at bay, creating a diverse array of chalk grassland wildflowers which provide a food source for bees throughout the Spring and Summer. Light on their feet, the sheep gently get to hard to reach places in the reserve. They graze the tops of the ant-hills, exposing bare soil and allowing rare and specialist wildflowers to thrive.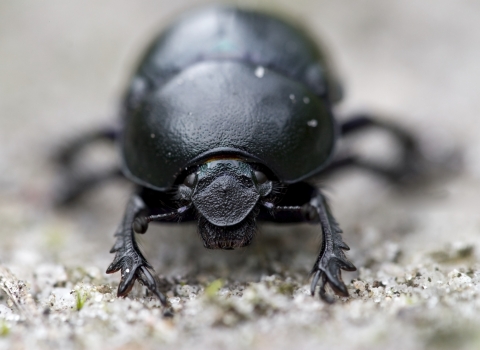 Munching cows improve grasslands for beetles
Dung beetles play a vital role in keeping our grassland sites like Long Deans healthy – they improve soil health, help plants flourish, reduce pests and are a valuable food source for mammals such as bats. But dung beetle numbers are falling due to the decline in traditional grazing. Grazing cattle at Long Deans not only provides a vital food source for our dung beetles but also helps rare plants and other invertebrates to thrive. As cattle feed they wrap their tongues around vegetation pulling it from the ground. This creates a variety of structures in the grassland providing homes for other essential invertebrates as well as keeping dominating plants at bay. Cattle also disturb the soil with their hooves as they graze creating patches of bare soil in the grasslands, perfect hunting and nesting ground for invertebrates.
Support our livestock
Your donation will help nature's engineers provide food and homes for wildlife.