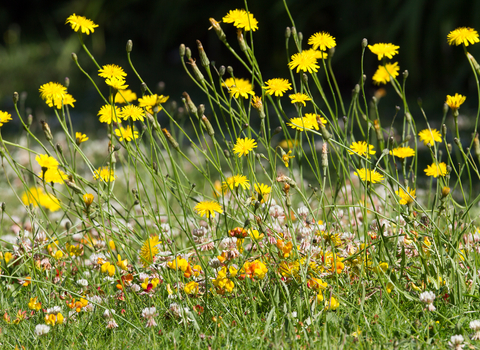 Wilder St Albans - Wilder Spaces
Our local wildlife needs more space to thrive. Many of our smaller green patches could be home to a rich diversity of wildflowers, providing vital food for insects and birds and creating a network of habitat from the smallest to the largest of our wildlife. Every patch makes a difference.
Through Wilder St Albans, St Albans City and District Council have invited you to nominate your local patch to be Wilder in 2022! Suggestions could include 'greens' in cul-de-sacs, verges, footpaths and some areas in our local green spaces.
Have a look at the Wilder Spaces Map below to see the 120 Wilder Spaces that have been nominated. Each nomination will be reviewed by Council Officers and we will let you know by the end of the year if your patch has been approved for reduced mowing in 2022! 
Thank you to everyone that submitted a nomination and for your passion and energy to drive positive change for nature in your local area. Nominations are now closed and will reopen again in summer 2022.  
Wilder Spaces Map
Switch on/off layers
Key

Wilder space nomination