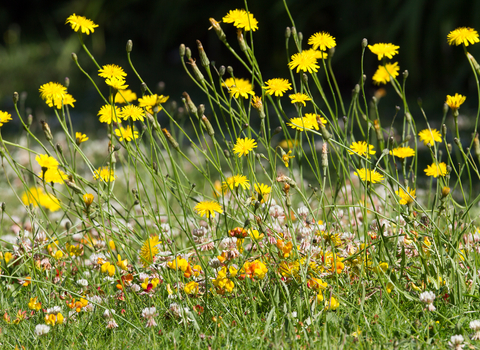 Wilder St Albans - Wilder Spaces
Our local wildlife needs more space to thrive. Many of our smaller green patches could be home to a rich diversity of wildflowers, providing vital food for insects and birds and creating a network of habitat from the smallest to the largest of our wildlife. Every patch makes a difference.
Through Wilder St Albans, St Albans City and District Council are inviting you to nominate your local patch to be Wilder in 2022! Suggestions can include 'greens' in cul-de-sacs, verges, footpaths and some areas in our local green spaces.
You can also comment on a nomination by clicking on the Wilder Spaces Map.  
Wilder Spaces Map
Switch on/off layers
Key

Wilder space nomination
Nominate Your Wilder Space
Please submit your wilder space nomination using the form below. Nominations will be reviewed and considered on an individual basis and discussed with the relevant landowner where appropriate. 
St Albans City and District Council is actively looking to make more space for wildlife wherever safe and practical to do so. While some sites, particularly those at road junctions or in use for access or recreation, may need to be cut, many can be left to grow in spring and summer and managed for the benefit of wildlife.
We cannot guarantee that your nomination will be successful.