And the winner of Wild Snaps 2021 is...Will Jobbins! 
Will's photo of a jumping spider taken at Uxbridge Alderglade won the hearts of our voters. Congratulations Will for winning the competition. 
Congratulations to our runners up, Ricky Barnett with a smashing photo of a gull hitting the water at Verulamium Lake, St Albans, and to Barry Lockwood for a beautiful image of a swan and cygnet at Digswell Lake, Welwyn Garden City. Well done to all of our finalists who made it to the open vote. 
A huge thank you to everyone who took part in the competition and the online open vote. Wild Snaps 2021 has showcased the very best of wildlife in Hertfordshire and Middlesex. 
View the winning and two runner-up photos
View our Wild Snaps 2021 finalists
Prizes
The overall winner received:
A £300 voucher for Opticron equipment
The winning photo will feature on the cover of the winter edition of Wildlife Matters, the Trust's membership magazine.
A winner's certificate
The two runners up each received:
A Wildlife Trust WT 8x21 binocular
Published images in Wildlife Matters, the Trust's membership magazine.
A highly-commended certificate
We are very grateful for Opticron for their generous support of Wild Snaps by way of donating the main prize. 
Founded in the UK in 1970, Opticron is a family-owned business with fifty years experience of designing, manufacturing and selling consumer optics. Whatever your age, budget or experience we aim to always provide you with the best mix of quality, choice and value plus the best customer service possible.
Our maxim "smaller, lighter, brighter, sharper" is the driving force behind the compact and lightweight equipment we offer. This focus helps us deliver innovative products such as our range of MM travelscopes and fieldscopes and the super lightweight Traveller BGA and Imagic IS binocular range.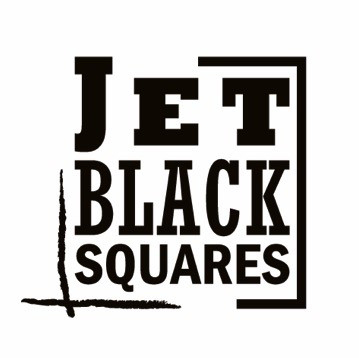 We are very grateful to Jet Black Squares for their generous support of Wild Snaps by way of donating the voter's prize.
Jet Black Squares runs Smartphone Safaris (smartphone photography masterclasses) in Hertfordshire and London showing you how to get the best out of the camera in your pocket. Not only are Smartphone Safaris a great way to learn how to take better photos without having to spend a fortune on new equipment, but also a way to get out and about either with the family, as a couple, on your own or as part of a group. A fantastic, generation-spanning activity for everyone.  
Rules, terms and conditions
Please read all the rules and terms and conditions before entering the competition.
Rules

Pictures must be taken in Hertfordshire or Middlesex or must depict wildlife that can be found in these counties.
Images must represent the natural environment and therefore, images of animals raised or held in captivity or pets are not eligible (including livestock). 
A maximum of two photographs per photographer may be entered.
Amateur photographers only.
Images must not contain identifiable people. 
No wildlife or habitats should be harmed, put at risk, or unduly disturbed in the process of taking photographs - submissions that appear to have been created in a way that breaches wildlife law are not eligible.
The detail of the photograph should not be altered, e.g. by adding or removing an insect from a bird's beak.
Images captured with a drone or similar technologies are not eligible.
By entering your image, you grant to  Herts and Middlesex Wildlife Trust the non-exclusive right to reproduce it for any purpose at any time in any media with attribution. Please see full terms and conditions below.
Entrants under 18 must have parental or legal guardian consent prior to entering the competition.
Herts and Middlesex Wildlife Trust accepts no responsibility for entries which are lost or corrupted during upload.
We cannot judge any pictures whose details have been entered incorrectly.
No correspondence regarding the results will be entered into.
There is no cash alternative to the competition prize.
We reserve the right to refuse any entry to the competition for any reason. 
Terms & Conditions
The use of drones

The recreational and non-commercial use of drones on Herts and Middlesex Wildlife Trust nature reserves is not permitted. Drones can cause a disturbance to wildlife and therefore, images captured by drones or similar technologies will not be eligible to enter this competition, regardless of where they were taken.